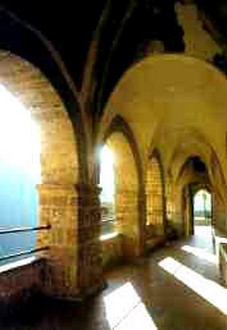 The Monastery of the Sacred Speco
rises where it was the Benedict's Cave, and incorporate it

Today to cross the door of a Monastery
it means looking for God not anymore alone,but with others that, as us, they have chosen only HIM.

But we have to think that- beyond that door- there is no Paradise and we'll not meets the Blessed of Haven, but human creatures as us.

There we will find therefore people that, also having sublime aspirations, they are not without the imperfections and the limits of who lives in this world.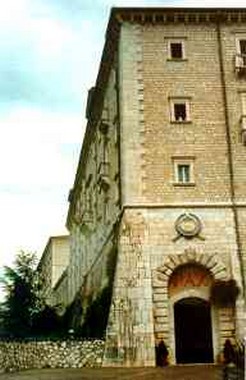 Entrance of the Old Monastery
Montecassino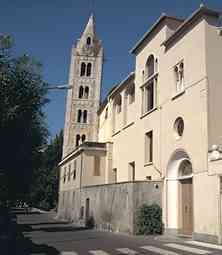 Entrance Monastery
Finalpia