For centuries we have been close to the sea , almost lapped by the waves .
(The Abbey in the early 1900s : picture taken from a boat , close to the Castelletto)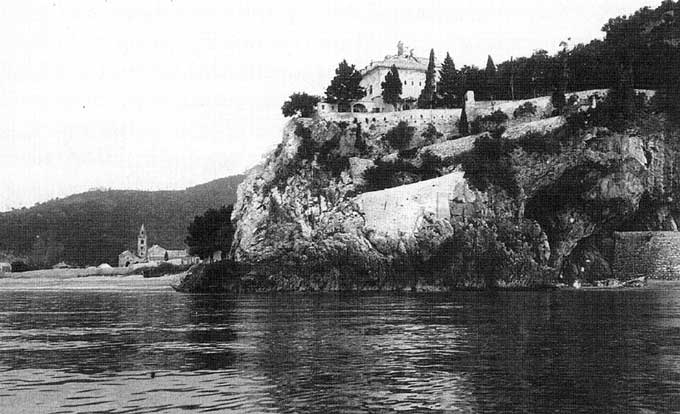 Today we are still close to the sea , but surrounded by many houses.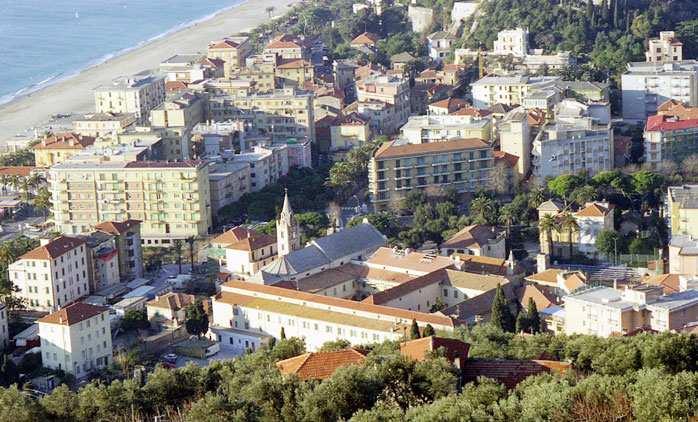 You are about to enter a Benedictine Abbey
A monastery where, under the guidance of an abbot , the monks live
Monasticism

can seem like a phenomenon of the past .
Yet the monks - while leading a private life - are present also today .
Those who feel the call of

the voice that resonates in the silence of the heart

, he knows where to find them .
It is proof of the fame achieved by the film

Great Silence

, shot in the

Grande Chartreuse

monastery in the French Alps near Grenoble .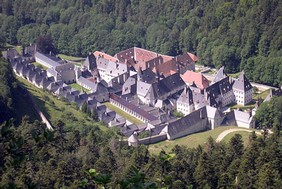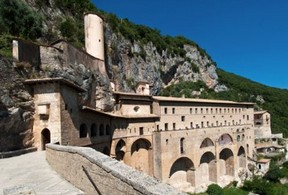 Grande Chartreuse
, founded around the year 1080 .
Sacro Speco
( Lazio , upstream of Subiaco ) : monastery that incorporates the cave where St. Benedict began his monastic adventure , around the year 500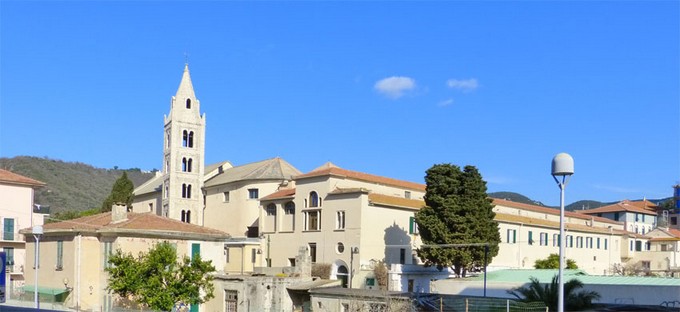 Benedictine Monastery of Finalpia , founded by a Bull of Pope Sixtus IV of 21 September 1476 .
The evocative
Word
that St. Benedict heard in the middle of the first millennium , continued to resonate with the passage of time .
After the Papal Bull , the construction of the Abbey of Finalpia finally began in 1491 .
The beauty of a
Word
so ancient and so new still enact all the charm , for those who feel it vibrate .
Also today !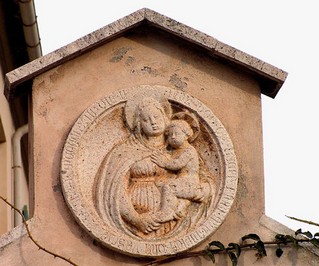 Next to the front door to our Monastery there is this shield (stone medallion).
The clypeus - overlooking the ancient entrance of he vegetable garden of our Monastery (now the entrance is walled) depicts a Madonna and Child. The inscription on the outer edge, in Gothic characters, dates back to 1463 and shows the name of Viscontina Bernabé Adorno, wife of John I of Carretto. This clypeus was originally in the Palace of the Marquis of Carretto in Finalborgo, now the Court House.
Who knows when and how it got here!?


Dom Valter Marino O.S.B. passed away on the 9th October 2023
(author of the original Italian website)